Director's Message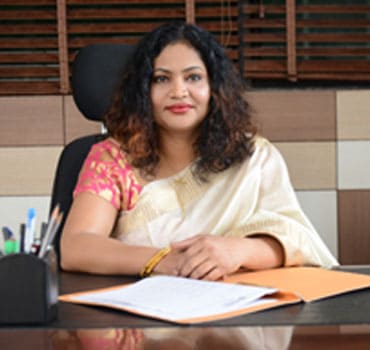 With a vision of serving the society by imparting professional quality education, the Institute of Management Studies (IMS) was established and nurtured for more than two decades. The establishment of the new Adhyatmik Nagar Campus is one of the continuous effort in this direction to spread the wings across the larger part of the society. From the very beginning, the IMS has been concentrating to augment excellent academic delivery environment by creating all necessary inputs like most modern infrastructure, best intellectual resources, up to date syllabus as per the requirement of all stake holders- like Corporate, Government and Society in general. In addition to imparting professional knowledge and skills, we at IMS also develop the right attitude amongst students to serve the community too, while continuously advancing in their career.
We promote excellence in learning to develop competitive and insightful professionals, particularly looking to the social and economic integrating process across the world. Hence, our pedagogy forces students to look beyond the prescribed syllabus and transform them to be innovator to deal in such very dynamic environment. Our focus is always to transform the students to uphold the values related to strong character, integrity and developing professionals with character, integrity and compassion.
The IMS alumni are our best ambassadors, who are contributing to the society across the word. We are committed to deliver greater value for the time the students spends with us and continually marching ahead to strengthen our position in the professional education field arena.
Dr. Sapna Rakesh
Director
(IMS Ghaziabad, University Courses Campus)
About IMS Ghaziabad
Latest News
Events @ IMS Ghaziabad